In May of 2020, being a freelancer means I do not get to work. It means there is not a helluva lot for me to shoot. It also means I must cast aside my stress of zero funds. Fortunately for me I have numerous distractions. Being somewhat introverted, I have taken to the lock down like a duck to water. I have a guitar, an amp, pencils, acrylics, and paper. Nice.
My cameras and lights are locked up, safe and sound. I pull them out every once in a while to turn over their engines like I do my unmoving car.
Years ago, after high school I had a choice of either art or photography. Photography won out, because it got me out of the house (yes, now the irony). Indeed it got me out the house and into the four corners of the earth. I chose well. Art lost out because at 17/18yrs old I couldn't see myself sitting in front of an easel all day. Now into middle age, while staring at a computer all day my interest in art has been piqued. I've always kept (unused) pencils and (unused) paints around in the hope they'll lure me back in.
About a year ago I bought a mannequin which now sits tauntingly (unused) on my bookshelf. I have managed to photograph it, that's about it. It stands adjacent to a doorway full of soft light. It makes for a great study of light.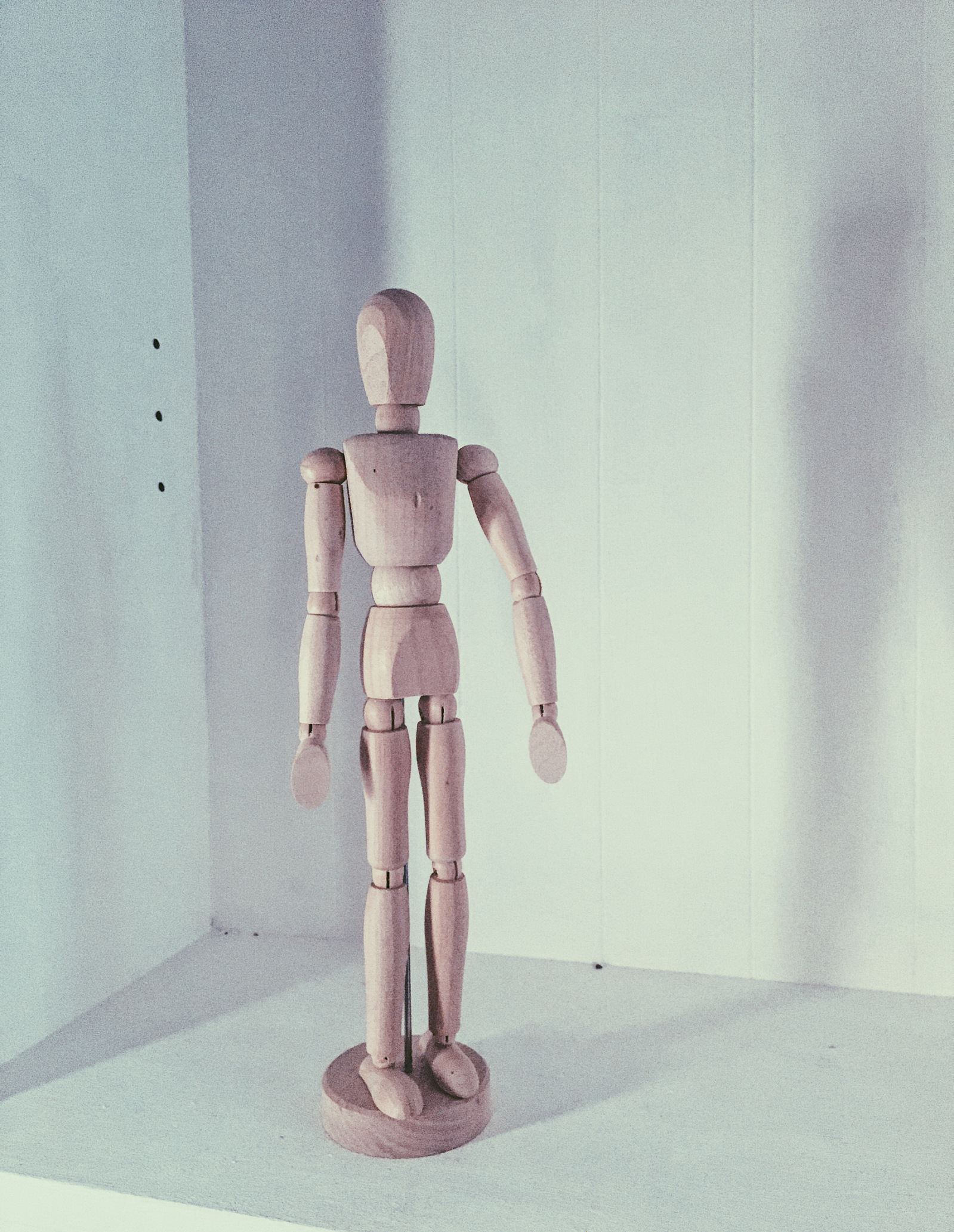 Thanks to the lock down I am drawing. Just not the mannequin. I have thrown myself into the procrastinators world of online tutorials, art blogs and podcasts. That time investment is bearing fruit and I am slowly pulling together some cohesive marks on paper.
It's all slowly coming together. My line work in graphite needs to improve and using colour in paintings is a whole new world from photography. It will take a year or two before I see anything decent. However, I have got time.
James